Our 2023 Winter Meeting Speakers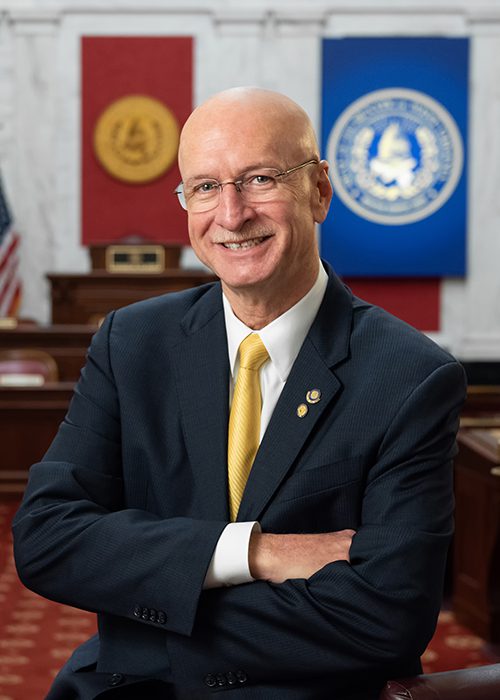 Senate President Craig Blair is a Classified Certified Water Specialist Class V, Master Electrician, Master Plumber and Refrigeration Engineer.  The Martinsburg native is married to Andrea Dendy Blair and they have two children.  His affiliations include: Member, National Rifle Association; West Virginia Citizens Defense League; and Eastern Panhandle Business Association.  He was elected to the House from 2002 to 2008 and to the Senate from 2012-2020.  His legislative positions include:  Chair, Committee on Finance, 83rd and 84th Legislatures; Vice Chair, Committee on Education, 84th Legislature; Majority Whip, 83rd Legislature; Chair, Committee on Government Organization, 82nd and 83rd Legislatures.
Melissa Blatt is Assistant Vice President, Workers' Compensation Litigation, at Encova Insurance.  She began her legal career with the West Virginia Workers' Compensation Commission in 1998 and transitioned to BrickStreet Insurance upon privatization in 2006.  She provides legal support to the workers' compensation business teams for both claim and policy matters, covering 28 jurisdictions.  As well, she manages the company's subrogation department, handles coordination of benefit and conditional payment matters involving the federal government and Centers for Medicare Services, assists with medical payment disputes and oversees third party litigation.  She is a graduate of Marshall University with a bachelor's degree in Finance and is on the Marshall University Alumni Association Board of Directors. She received her JD from Capital University. 
Senator Shelley Moore Capito (R-WV) was elected by the people of West Virginia to the United States Senate in 2014, and re-elected in 2020. She is the first female U.S. senator in West Virginia's history and was elected with the largest margin of victory for a Republican in state history—winning more than 70 percent of the vote and all 55 counties, surpassing the previous mark she set in 2014 when she won more than 62 percent of the vote and all 55 counties. After serving West Virginia's Second Congressional District in the U.S. House of Representatives for 14 years, and as a member of the West Virginia House of Delegates for four years prior, Senator Capito decided to run for Senate to be an even stronger voice for the Mountain State. She also saw an opportunity to restore order to a Senate stuck in gridlock for far too long.
She believes that today's challenges demand bipartisan solutions and cooperation across the aisle to advance legislation that benefits West Virginia and the country as a whole. Senator Capito is committed to being accessible and responsive to her fellow West Virginians and regularly travels, with proper health and safety precautions in place, to hear from and meet with West Virginians.
Senator Capito serves on the Appropriations Committee; the Commerce, Science, and Transportation Committee; the Environment and Public Works (EPW) Committee; and the Rules and Administration Committee. This committee portfolio puts her in a strong position to create new opportunities in the Mountain State and fight for West Virginia priorities, jobs, and families. As a member of the Committee on Appropriations, Senator Capito works to ensure West Virginia's priorities are represented when our nation's funding decisions are made. During her time on the committee, she has served as chair of the Legislative Branch Subcommittee, the Financial Services and General Government Subcommittee, and the Homeland Security Subcommittee. Senator Capito currently serves as the top Republican on the Homeland Security Subcommittee, where she oversees funding for a range of national security resources and agencies. She has been a member of the Appropriations Committee since she became a Senator in 2015. On the EPW Committee, the senator serves as Ranking Member. As the top Republican on the committee, Ranking Member Capito has advocated for policies that protect vital West Virginia energy and manufacturing jobs and encourage investment in West Virginia's infrastructure. As a leader on the EPW Committee, Ranking Member Capito is committed to promoting a commonsense regulatory strategy and protecting affordable, reliable energy production; building our nation's infrastructure, and encourage economic development. She has been a member of the EPW Committee since she became a Senator in 2015.
On the Commerce Committee, Senator Capito oversees ways to address many issues that are critical to West Virginia, most notably broadband expansion, which she has been a leading voice on since she came to Congress. This committee assignment allows Senator Capito to continue advocating for improved connectivity in West Virginia. A lifelong West Virginian herself, Senator Capito was born in Glen Dale in the Northern Panhandle. She holds a B.S. in Zoology from Duke University and a M.Ed. from the University of Virginia. She and her husband Charles L. Capito Jr. reside in Charleston. They have three adult children: two sons, Charles (wife Laura) and Moore, and one daughter, Shelley (husband Colin Macleod). They have also been blessed with seven grandchildren: Celia, Charlie, Eliza, Rose, Arch, Macaulay, and Lewis.
Jim Crews, who became Vice President of Northeast Business Development for MarkWest Hydrocarbons (wholly owned subsidiary of MPLX) in October 2011 has held various positions with TC Energy-(and its predecessors NiSource Gas Transmission and Storage, Columbia Gas Transmission-TCO) from 1995 to 2011. Most recently he was Manag­ing Director of NGT&S's Supply & Origination group and was responsible for building the Co­lumbia Midstream Services subsidiary to provide unregulated gathering and processing services in the Appalachian Basin. During his tenure at Columbia he was Director of Commercial Op­erations, Manager of Gas Control, Manager of Marketing, Manager of Business Development, and Engineering Supervisor. He has spent his entire professional career in the energy industry. From 1982 to 1985 he worked at Cabot Oil and Gas' drilling and production division in Charles­ton, West Virginia. In 1985 he moved to the nu­clear power industry and served as a field service engineer for Babcock and Wilcox Nuclear Power in Lynchburg, Virginia. From 1987 to 1995 he worked in engineering, storage, and planning for Washington Gas Light Company in Washington D.C. Jim also served as president of WVONGA in 2010-2011.  Crews received a bachelor's degree in Petroleum Engineering from West Virginia University and is a registered professional mechanical engineer in Virginia and Ohio. He is a past President of the West Virginia Oil and Natural Gas Association (WVONGA), and currently serves as a Director on the Board of the Gas and Oil Association of West Virginia (GO-WV).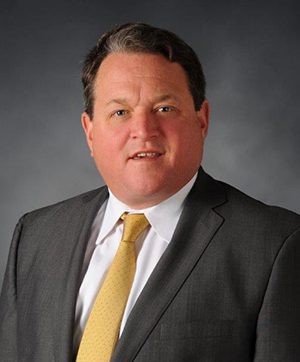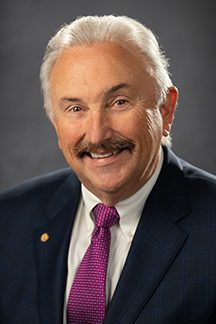 Vernon Criss is a business executive who graduated from Parkersburg High School and West Virginia Wesleyan College.  He serves on the board of Camden Clark Foundation.  Criss was appointed to the House December 8, 1987 and elected in 1988 and again from 2016 to 2020.  He has served as Vice Chair, Committee on Banking, 84th Legislature; Vice Chair, Committee on Finance, 84th Legislature.
Alicia Cunningham is a senior safety and loss control consultant for the Encova West Virginia Large Team and is responsible for working with policyholders and agents to develop safety and training programs.  Cunningham holds a Bachelor of Science in biology and a Master of Science in occupational safety and health from Marshall University. She has extensive experience in the oil and gas industry and related support industries. She is trained in International Association of Contractors HSE Rig Pass Orientation, as well as Appalachian Basin Oil and Gas Training Center Floor Hand Technical aspects. Cunningham is a member of, and actively participates in, several oil and gas trade groups including Appalachian STEPS, STEPS of Pennsylvania, the West Virginia Oil and Natural Gas Association and the Pennsylvania Oil and Gas Association. She also worked closely with West Virginia University to develop the Oil and Gas Safety and Health Hazard  Awareness Training and is a qualified instructor. Cunningham holds the professional designations of authorized outreach OSHA trainer in construction and general industry, certified National Safety Council defensive driving instructor (DDC-4) and defensive driving professional truck driver instructor (DDC-PTD).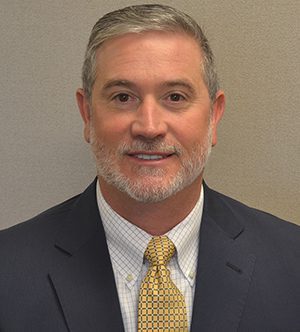 J. Kevin Ellis has served as Regional Vice President, Appalachia since November 2020.  Mr. Ellis was previously Antero's Vice President of Government Relations from 2016 to 2019, Director of Business Development and Governmental Affairs from 2014 to 2015, and Manager, Administrative and Legal from 2011 through 2014. Prior to joining Antero, Mr. Ellis served as in-house counsel to Bluestone Energy Partners and practiced law at Steptoe & Johnson PLLC as a member of the firm's energy practice group. Mr. Ellis held various other management positions from 1995 until 2002. Mr. Ellis is the past President of the Independent Oil and Gas Association of West Virginia and the West Virginia Oil and Natural Gas Association, past board member of the Ohio Oil and Gas Association and Harrison County Chamber of Commerce, current member of the board of trustees for the West Virginia Chapter of The Nature Conservancy and formerly served on the West Virginia University College of Law Campaign Committee. Mr. Ellis holds a B.A. in Political Science from The Citadel and a J.D. from the West Virginia University College of Law.
C. Jeffrey Eshelman, II, is the president and chief executive officer of the Independent Petroleum Association of America.  IPAA is the national trade association representing the 6,000 independent, U.S. companies that drill 90 percent of America's oil and natural gas wells. He is also the founder and executive vice president of Energy in Depth, the industry's rapid response, research and communications coalition.  In his previous role as chief operating officer of IPAA, he oversaw public affairs and communications, administration, membership, IT and finance departments.  In his 25-plus years in the oil and natural gas industry, Jeff has also managed the communications programs of the Petroleum Technology Transfer Council and the National Stripper Well Association.  He has worked for three national and global public affairs firms. Other professional experience includes The White House Office of National Drug Control Policy, the Department of Defense and the U.S. House of Representatives.  A native of Berks County, Pennsylvania, Jeff is an honors graduate (political communications) of The George Washington University.  He resides on Capitol Hill in the nation's capital.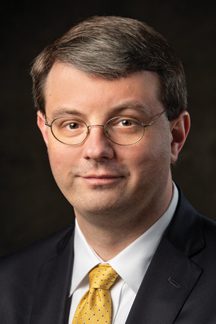 House Speaker Roger Hanshaw is an Attorney and native of Charleston. He and his wife, Kirsten, are parents to Kathryn and Rebecca.  He was educated at West Virginia University, B.S.; West Virginia University College of Law, J.D. and University of Notre Dame, Ph.D. in Chemistry.  He is a member of: West Virginia State Bar; West Virginia Bar Association; West Virginia Farm Bureau; American Chemical Society; and National Association of Parliamentarians.  Elected to the House from 2014 to 2020, he has served as: Speaker of the House, 83rd and 84th Legislatures; Chair, Committee on Enrolled Bills, 83rd Legislature; Vice Chair, Committee on the Judiciary, 83rd Legislature.
Arria Hines is an accomplished and energetic business leader and entrepreneur. She was born and raised in rural West Virginia. She grew up helping her father with his drilling business, often driving a pilot truck ahead of the drilling rig on the country roads that define the state.  Always looking for a better way, Arria founded her first company, a home interior boutique, in her basement in VA in the 1980s. Later, she moved back to her home state to work in project and leadership roles with Ranger Golf, PRC, and SAIC.  From this humble beginning, Arria leveraged career opportunities to sharpen her business acumen and her energy knowledge. This led to the founding in 2009 of Allegheny Science & Technology (AST), a Woman-Owned West Virginia-based energy services company. Under Arria's leadership, AST has thrived. It has been recognized as one of America's fastest-growing privately held companies. Beginning with two employees and one government contract, AST now has nearly 240 employees and more than two dozen contracts across multiple federal agencies. Today, AST is a leader in alternative energy technologies, renewable energies, and it is a key team member on a DOE hydrogen hub effort, Appalachian Regional Clean Hydrogen Hub (ARCH2).  Arria is an inspiring example for CEOs throughout WV and the United States. The fast-paced and chaotic environment of the energy industry fits her well; she is passionate about solving complex problems with sustainable, efficient, and effective solutions. Arria thrives on sparking connections between individuals and creating effective partnerships. Her strategic mantra is that we can all achieve more collectively than we can individually.  In recognition of her personal and professional achievements, the U.S. Small Business Administration (SBA) named Arria as West Virginia's "Small Business Person of the Year" in 2016. The following year, she was honored as TechConnect WV's "Outstanding Woman in Technology." Also in 2017, Arria received the "Innovator of the Year" Award from Women Impacting Public Policy. She was a finalist for the EY Entrepreneur of the Year Award in 2018, and was recognized as "Woman of the Year" by Enterprising Woman Magazine.  Despite all this, Arria's focus is her company, her family, and giving back to her state and community. She resides in Lewis County, West Virginia with her husband, Michael, who also has deep roots in WV's energy community. Arria is a dedicated contributor to her community; giving back with every opportunity and keeping an eye out for opportunities for fellow small businesses in West Virginia.  Arria currently serves on WVU's Visiting Committee, TechConnect Board of Directors, West Virginia Governor's STEM Council, and is an advocate for the WV Public Speaker's Bureau. She serves on the Upshur County (WV) Development Authority Board and is an executive member of the ARCH2 Board.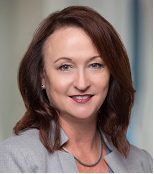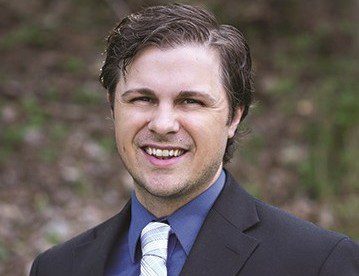 Jeff Isner is the CEO and co-founder of Pillar Energy, LLC located in Charleston, WV. Pillar Energy owns and operates roughly 1800 wells in WV, VA and OH and has 30 employees.  He received his B.S. in Economics and International Business from West Virginia Wesleyan College as well as his MBA. He previously served on the IOGA board for 2 terms from 2014-2017 and 2018-the merger of the two associations. He co-chaired the initial Producer Issues Committee as well as chaired the Communication and Education Committee. As chair of the Communication and Education Committee, he introduced IOGA's inaugural WV Science Teacher Conference planned in the sum­mer of 2018. He currently serves as the co-Vice President and Program Chair for GO-WV. Jeff resides in Ripley, WV with his wife, Jessica, and their children, Ava, Cohen and Cason. He at­tends Calvary United Methodist church in Ripley.
James C. Justice, II was born April 27, 1951, to James Conley Justice and Edna Ruth Justice. He attended Raleigh County public schools and graduated from Woodrow Wilson High School in 1969, attended Greenbrier Military Academy as a post graduate. Governor Justice went to Marshall University in Huntington, West Virginia, and was captain of the golf team for two years before earning his undergraduate degree and a Masters in Business Administration.  The Governor joined his family's business in 1976. Because of his strong interest in nature and the outdoors, he started Justice Family Farms in 1977 in beautiful Monroe County, West Virginia. Under his direction, Justice Farming Operations has grown to be a major agricultural enterprise. His companies farm more than 50,000 acres of corn, wheat and soybeans in West Virginia, Virginia, North Carolina and South Carolina. Gov. Justice is the largest farmer east of the Mississippi River.  Upon the death of his father in 1993, and over the next 15 years, Jim launched a massive expansion of multiple businesses which included significant coal reserve expansion, Christmas tree farms, cotton gins, turfgrass operations, golf courses, timber enhancement and land projects just to mention a few. Before being elected governor, Jim was the president and CEO of 102 different companies.  Governor Justice spent his career creating thousands of jobs and understands how to put people to work.
In 2009, Justice rescued The Greenbrier resort in White Sulphur Springs, West Virginia, from bankruptcy. He brought major events like the PGA Tour, training camps for the NFL and NBA, and countless high-profile acts and conferences to The Greenbrier. As governor, he wants to do everything possible to put West Virginia in a positive light.  Jim has carried on his family's tradition of being major supporters of youth programs in Southern West Virginia. Since 1992 he has been President of Beckley Little League. He has coached basketball teams of all ages for the past 36 years and is currently the head girls and boys basketball coach at Greenbrier East High School in Lewisburg, WV. On November 29, 2016, Jim was honored when he coached his 1,000th career win in basketball.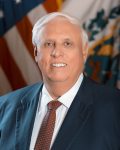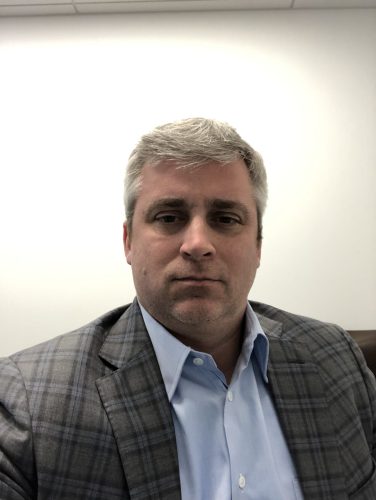 Michael Killion presently serves as Deputy General Counsel, Government Affairs for Equitrans Midstream Corporation. He oversees the legislative and regulatory efforts at the federal, state and local levels.  Michael previously served as Corporate Director of Government Affairs for the largest producer of natural gas in the United States. He is former Deputy Attorney General for the Commonwealth of Pennsylvania.  Michael holds a BA in Political Science from Boston College. He also graduated from Suffolk University Law School and completed the Harvard Kennedy School Senior Executive Fellowship program.
U.S. Senator Joe Manchin (D-W.Va.) was sworn into the United States Senate on November 15, 2010 to fill the seat left vacant by the late Senator Robert C. Byrd. For Senator Manchin, serving as West Virginia's Senator is truly an honor and a privilege. Born and raised in the small coal mining town of Farmington, W.Va., Sen. Manchin grew up learning the values that all West Virginians share — family, common sense, fairness and hard work. As a small businessman, he learned firsthand from his grandfather, Papa Joe, who was an Italian immigrant and the town grocer, the importance of serving the public. As a young man, his beloved grandmother, Mama Kay, inspired Senator Manchin's belief in public service through her unflagging compassion and desire to help those less fortunate. From his days as a state legislator to his six years as Governor to his current role, Senator Manchin has always been committed to his philosophy of "retail government" — in other words, connecting with all of his constituents and making service to them his top priority. As a Senator, Joe Manchin is committed to bringing this same spirit of bipartisanship to Washington. As he has done throughout his entire life, he remains committed to working with Republicans and Democrats to find commonsense solutions to the problems our country faces and is working hard to usher in a new bipartisan spirit in the Senate and Congress. Legislatively, job creation is Senator Manchin's top priority and he believes that government should act as a partner, not an adversary, in helping to create the environment that produces good American jobs. Senator Manchin also firmly believes that our nation can and must do what he did in West Virginia – put our fiscal house in order. He believes we must find commonsense ways to cut spending while keeping our promises to our seniors and veterans by protecting Social Security and Medicare. Senator Manchin is strongly committed to developing a balanced national energy plan that utilizes all of our resources and recognizes that fossil fuels will be a vital part of our energy mix for decades to come. He believes that a balanced, commonsense approach that considers the needs of our environment and the demands of our economy, can and must be developed if we are to achieve energy independence within this generation. Senator Manchin currently serves as the Chairman of the Senate Energy and Natural Resources Committee, and also serves on the Senate Committee on Appropriations, the Senate Committee on Armed Services, and the Senate Committee on Veterans' Affairs – four critical committees that tackle the important work of addressing our nation's energy needs, overseeing discretionary spending, standing up for our Veterans, and defending our nation. Senator Manchin is an avid pilot, outdoorsman, hunter, angler and motorcyclist. He has been married for more than four decades to the former Gayle Conelly of Beckley. They have three children: Heather, Joseph IV and Brooke, and are the proud grandparents of 10.
Maureen "Mo" Miller currently teaches 7th grade Science, PLTW Energy & Environment at George Washington Middle School and she is an Adjunct Professor of Graduate Studies at Marshall University.  Miller taught 8th grade science, PLTW Design & Modeling at Hurricane Middle School for nine years and Physical Science, Biology, Chemistry, Physics for six years at Poca High School.  Early in her career, she was an Adjunct Professor in The University of Charleston's Sports Medicine Department.  Among the awards she has earned are National Board Certification, Fuel Up to Play 60 Grant, Poca High School Teacher of the Year, New Science Teacher Academy Fellowship, Hewlett-Packard Grant,  PAEMST WV State Finalist and PAEMST Awardee.  Among her numerous presentations are the Science Teacher Workshop and NASA Endeavor STEM Leadership Program.  She earned her B.S. degree in Sports Medicine from The University of Charleston, her MS in Exercise Physiology from Marshall University and her teaching certification from Wheeling Jesuit University.
Morgan K. O'Brien is Hope Gas's and Hearthstone's Chief Executive Officer. He is a native Pittsburgher who was raised by a blue-collar Irish-Catholic family to value all people and all forms of work. His work ethic and value of other people helped him rise to become CEO at Duquesne Light Company the electric provider for Western Pennsylvania. He later moved over to become the CEO at Peoples Gas serving Western Pennsylvania, West Virginia and Kentucky.  In those roles, he was the face and voice of the hardworking employees who dedicated each day to helping the families and businesses they serve. He successfully helped grow both companies in terms of employment, customer base and in total investor value. He has positioned both Peoples and Duquesne Light as the true community partners and champions they are today. They both continue to invest and partner with many organizations that drive economic development and improve the quality of life in the regions they serve.  O'Brien earned his college degrees from Robert Morris University. O'Brien is active in civic organizations, including serving as the Chair of the Board of Trustees of his alma mater. He also serves on many boards, some which include Matthews International, Watt Fuel Cell Company, Dollar Energy, Co-chair of Pittsburgh Works Together and African American Chamber.
Jaclyn Presnal has been with Williams for 18 years and is currently a director of Strategic Development. In her current role, she is responsible for bolt-on M&A as well as providing business development support for the Gathering and Processing operating area. Prior to this, was the director of strategy and market intelligence from October 2019 through September 2022. She has held various leadership roles within the company including as a continuous improvement consultant for the West G&P operations team, manager of Project Analysis for NGLs & Petchem, and manager of Strategic Planning. She also held various individual contributor roles primarily in financial planning & analysis.
A 1977 graduate of the West Virginia University College of Law, Philip A Reale has served as general counsel for Waco Oil and Gas Company, served on the Board of Directors of Alliance Petroleum Corporation and currently serves as lobbyist for the Independent Oil and Gas Association of West Virginia (IOGAWV). He is a past president of IOGAWV and served as IOGAWV's representative to Governor Tomblin's Natural Gas Vehicle Task Force. In 1988, he chaired the transition team for incoming West Virginia Governor Gaston Caperton and ultimately served the new governor as his Chief of Staff. He has represented the state to the Interstate Oil and Gas Compact Commission and served as its Vice Chairman, co-chaired the Higher Education Advocacy Team, served two terms as Chairman of the State College System of WV Board of Directors, served on the WV Judicial Investigation Commission, was as a member of the WV Educational Broadcasting Authority, served on the WV Prepaid College Tuition Trust Fund Board of Directors. He is the recipient of two Distinguished West Virginian Awards of Public Service. Reale has served as Chairman of Special Olympics of WV, is the Chairman of the WV Golf Hall of Fame and President of the WV Golf Association Executive Committee. He serves on the Leadership Council of the WVU Cancer Institute.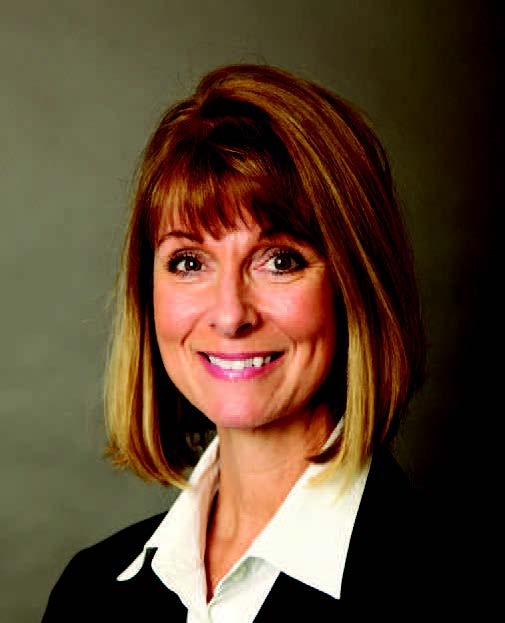 Tammy Roberts is a senior return-to-work specialist for the Encova West Virginia Large Team and is responsible for developing return-to-work policies and making recommendations to existing policies to make them as eCective as possible. She also provides training to policyholders on their return-to-work policies, acts as a resource to claims adjusters and works with nurse case managers to assist injured workers in securing timely medical treatment to enable them to return to work.  Roberts joined Encova Insurance, formerly BrickStreet Insurance, in October 2006, and she has more than 22 years of experience in disability and case management. Roberts previously worked as a Qualified Rehabilitation Professional (QRP) with a private rehabilitation company. She has a bachelor's degree in psychology from West Virginia State University. Roberts holds the professional designations of Certified Case Manager (CCM) and Certified Disability Management Specialist (CDMS).
Tom Rumsey is SVP of External & Regulatory Affairs for CPV. He is responsible for all regulatory affairs, government relations, energy market coordination and corporate communications. His previous role was as the SVP of External Affairs at the New York Independent System Operator (NYISO). Prior to joining the NYISO, Tom was an executive with General Electric where he held positions of increasing responsibility culminating in his role as the Chief Marketing Officer for Power and Water, GE's largest industrial business. He is retired as a Lieutenant Colonel from the U.S. Army with over two decades of leadership experience and is an alumnus of Harvard Business School's General Management Program. Tom holds an MBA from the University of Maryland and a B.S. in Aeronautical Studies from the University of North Dakota.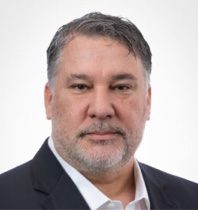 A small business owner, Senator Eric Tarr and his wife Natalie have three children.  He was a Bachelor of Health Science, MBA, and Doctor of Physical Therapy.  His community affiliations include: Member, Putnam County Rotary Club; Board Member, Putnam County Chamber of Commerce; and Member, West Virginia Physical Therapy Association.  Elected to the Senate in 2018, he has served as Vice Chair, Committee on Health and Human Resources, 84th Legislature.  In addition to his legislative service, he is  Policy Advisor to West Virginia Chairman of Senate Health and Policy Advisor to West Virginia Senate Majority Leader.
Curtis Wilkerson founded Orion Strategies in 2006 with a vision of creating a full-service firm which would enable consistent quality and dependable results. Wilkerson has guided the company through layered expansions with experienced teams in multiple states. Understanding that clients look beyond borders for both policy and economic development, he developed a fully integrated structure within the firm to maximize talent.  Wilkerson has advised numerous organizations and companies as well as state, regional and national trade associations. These efforts include policy influence, permitting, tax abatement, environmental and crisis communication.  Prior to founding Orion Strategies, Wilkerson served as political director for a public relations firm and had consulted for campaigns in Georgia, Virginia and West Virginia. He has received numerous awards including being named a Young Gun.  Wilkerson has a Bachelor of Arts in Political Science and History.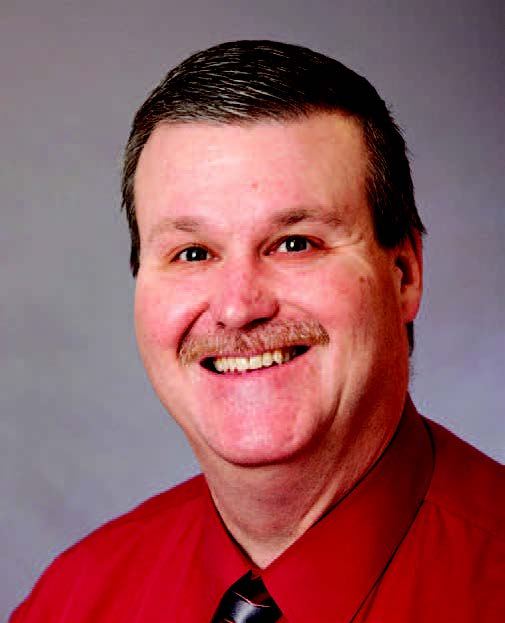 Wes Wojciechowicz is a claims examiner for the Encova West Virginia Large Team and is responsible for examining and processing claims to determine the  appropriate course of action.  Wojciechowicz has more than 20 years of experience in the insurance industry. He previously worked at the West Virginia Workers' Compensation Commission. He holds the professional designations of Associate in Claims (AIC) and Associate in Insurance Services (AIS).