2023 Gas and Oil Day at the Capitol
Wednesday, February 22, 2023 | 9:00 a.m. – 3:00 p.m. | Upper Rotunda at the West Virginia Capitol, Charleston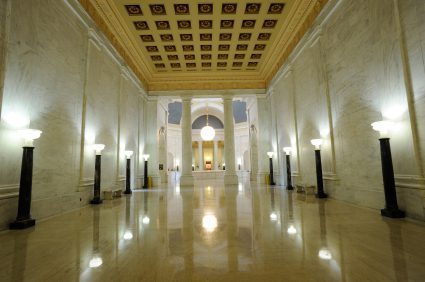 On Wednesday, February 22, 2023, join your gas and oil industry colleagues in the Upper and Lower Rotundas at the West Virginia Capitol to share our message with members of the West Virginia Legislature.  Our industry is of critical importance to this state on so many levels; let's share this information with our elected officials.  Whether you are a producer, a logger, a well tender, an accountant or a royalty owner, our elected representatives need to know the positive impact our industry has on West Virginia. 
Exhibit opportunities are available on a first-come basis; just indicate your interest on the registration form below.  Exhibitors can begin setting up at 8:30 a.m. and tear-down is at 3:00 p.m.
This event takes place prior to the deadline for bills to come out of committee, so join us and let your voice be heard.  There is no charge to attend.