Our 2022 Winter Meeting Speakers
Shawn Bennett is a Managing Director within the Energy and Natural Resources sector of FTI's Strategic Communications segment. Shawn advises clients primarily in the energy sector on LNG, CCUS, and hydrogen issues as well as corporate and media strategy, messaging, and advocacy plans.  He's the former Deputy Assistant Secretary for the Office of Oil and Natural Gas in the U.S. Dept. of Energy where he oversaw the offices of research, regulation, engagement and technology transfer. Shawn has 20 years of energy experience including serving as the Executive Vice President for the Ohio Oil & Gas Association (OOGA), a non-profit trade association dedicated to advocating for Ohio's oil and gas producers.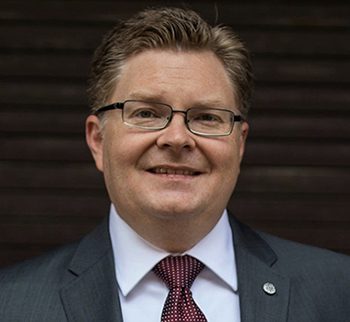 David Braziel joined RBN Energy in 2013 as Director of Finance and Fundamental Analysis, before becoming CEO. Prior to RBN, he was with Direct Energy and specialized in data analysis.  Braziel began his career with BENTEK Energy before moving to Apache Corporation where he spent five years. He received his BBA in Finance from Baylor University. He earned his MBA from the University of Houston with certificates in Energy Investment Analysis, Economics of Energy Value Chain, Energy Accounting and Finance, and Energy Risk Management.
Shelley Moore Capito was elected by the people of West Virginia to the United States Senate in 2014, and re-elected in 2020. She is the first female U.S. senator in West Virginia's history and was elected with the largest margin of victory for a Republican in state history—winning more than 70 percent of the vote and all 55 counties, surpassing the previous mark she set in 2014 when she won more than 62 percent of the vote and all 55 counties.
After serving West Virginia's Second Congressional District in the U.S. House of Representatives for 14 years, and as a member of the West Virginia House of Delegates for four years prior, Senator Capito decided to run for Senate to be an even stronger voice for the Mountain State. She also saw an opportunity to restore order to a Senate stuck in gridlock for far too long. She believes that today's challenges demand bipartisan solutions and cooperation across the aisle
to advance legislation that benefits West Virginia and the country as a whole. Senator Capito is committed to being accessible and responsive to her fellow West Virginians and regularly travels, with proper health and safety precautions in place, to hear from and meet with West Virginians.
Senator Capito serves on the Appropriations Committee; the Commerce, Science, and Transportation Committee; the Environment and Public Works (EPW) Committee; and the Rules and Administration Committee. This committee portfolio puts her in a strong position to create new opportunities in the Mountain State and fight for West Virginia priorities, jobs, and families.
As a member of the Committee on Appropriations, Senator Capito works to ensure West Virginia's priorities are represented when our nation's funding  decisions are made. On the Commerce Committee, she oversees ways to address many issues that are critical to West Virginia, most notably broadband expansion, which she has been a leading voice on since she came to Congress.
On the EPW Committee, the senator serves as Ranking Member. As the top Republican on the committee, she has advocated for policies that protect vital West Virginia energy and manufacturing jobs and encourage investment in West Virginia's infrastructure. As a leader on the EPW Committee, Ranking Member Capito is committed to promoting a commonsense regulatory strategy and protecting affordable, reliable energy production; building our nation's infrastructure, and encourage economic development. She has been a member of the EPW Committee since she became a Senator in 2015.
A lifelong West Virginian herself, Senator Capito was born in Glen Dale in the Northern Panhandle. She holds a B.S. in Zoology from Duke University and a M.Ed. from the University of Virginia. She and her husband Charles L. Capito Jr. reside in Charleston. They have three adult children and seven grandchildren.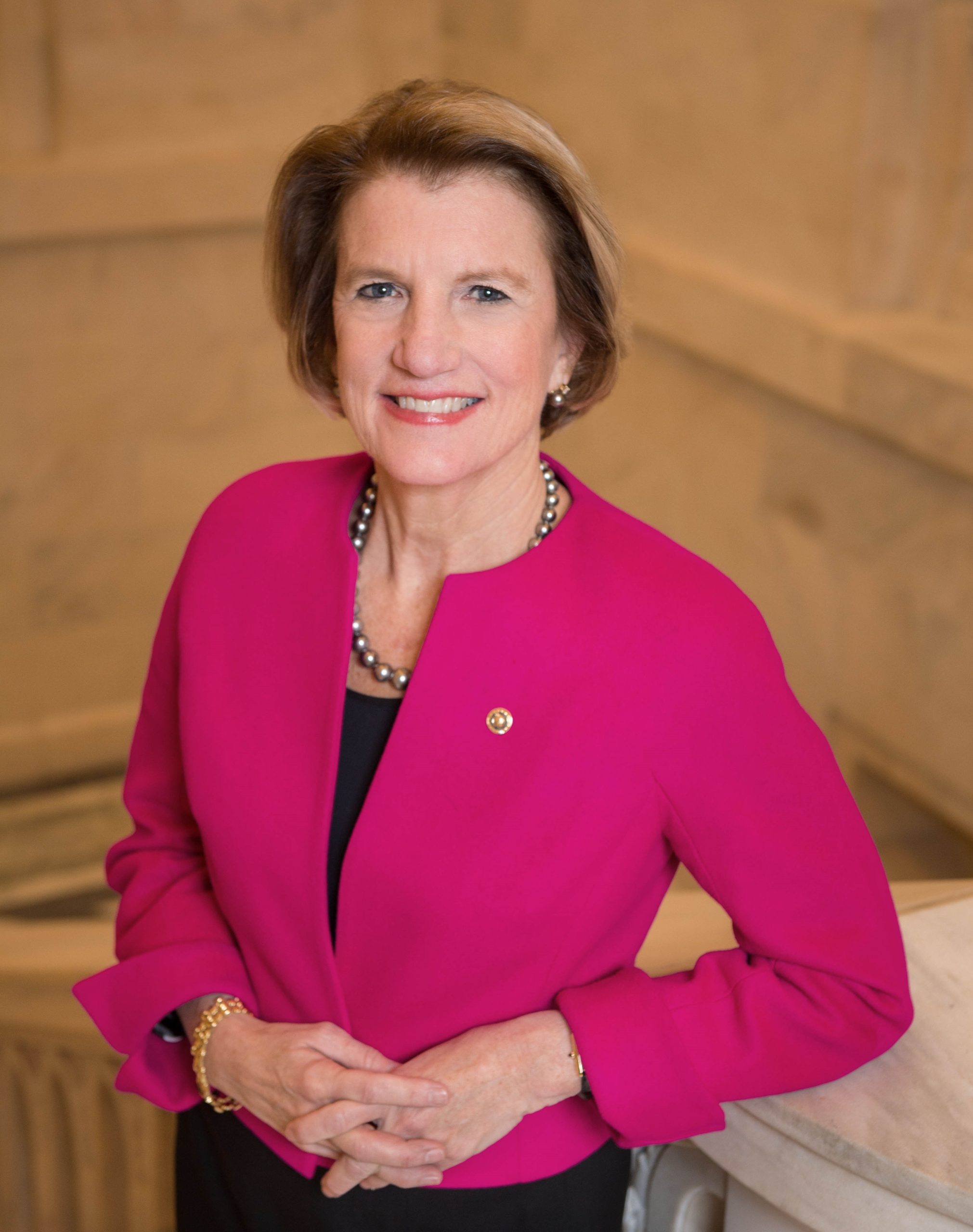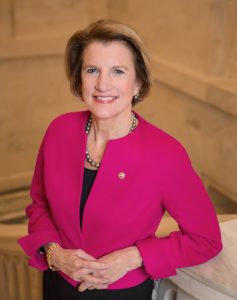 David M. Flannery is a Member of Steptoe & Johnson PLLC, based in the Charleston, West Virginia office. David has focused his practice in the areas of environmental and energy law and is ranked as one of the leading lawyers in America in these areas by Chambers USA.  Flannery is a member of the American College of Environmental Lawyers and a Commissioner to the Ohio River Valley Water Sanitation Commission (ORSANCO).  He earned his J.D. from West Virginia University and his B.S. in Electrical Engineering from West Virginia University. In addition, he served as the Chair of the Legal Subcommittee of the West Virginia Carbon Dioxide Sequestration Working Group.
Christopher Guith is the senior vice president, policy at the U.S. Chamber of Commerce's Global Energy Institute. He leads the Institute's efforts to build support for meaningful energy and environmental action nationally and internationally through policy development, education, and advocacy.
The Institute has attracted grassroots advocates across the nation supporting its efforts to capitalize on America's tremendous energy promise. The Institute also regularly contributes policy analysis and research, including the groundbreaking Index of Energy Security Risk and the International Index of Energy Security Risk, the first tools to quantify America's energy security on an annual basis, as well as the comprehensive Energy Works for US platform, which provided policy recommendations to secure our nation's energy future.
Guith offers expertise on an array of energy and environmental issues. He educates policymakers, businesses, energy stakeholders, coalitions, and the public about the importance of a diversified energy portfolio and how it can ensure an efficient, reliable, prosperous, and secure energy future. He also leverages his broad energy expertise as a spokesperson with local, state, and national media.
Guith travels frequently to speak to stakeholder groups, raising awareness of the impact of policy decisions on America's energy future and encouraging groups to share their perspectives with policymakers. In addition, he consults with state and local chambers of commerce and business groups, advising them how to quantify the importance of safe, reliable American energy to their businesses, as well as how to amplify that message when communicating with energy decision makers.
Prior to joining the Chamber in 2008, Guith served as deputy assistant secretary for nuclear energy at the U.S. Department of Energy (DOE), where he developed the administration's nuclear energy policies and coordinated the department's interactions with Congress, stakeholders, and the media. He was also deputy assistant secretary for congressional affairs at DOE and a chief representative of the administration during the drafting and debate of the Energy Policy Act of 2005.
Earlier in his career, Guith served as Rep. Bob Barr's (R-GA) legislative director and Rep. Tim Murphy's (R-PA) counsel and policy adviser. He was also legislative counsel for the Environment, Technology & Regulatory Affairs at the U.S. Chamber of Commerce.
Guith is a graduate of Syracuse University-College of Law and the University of California-Santa Barbara.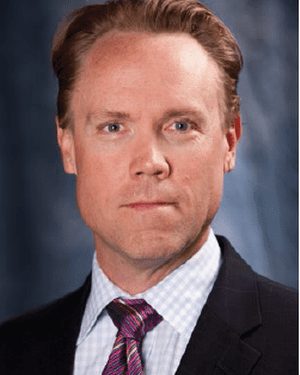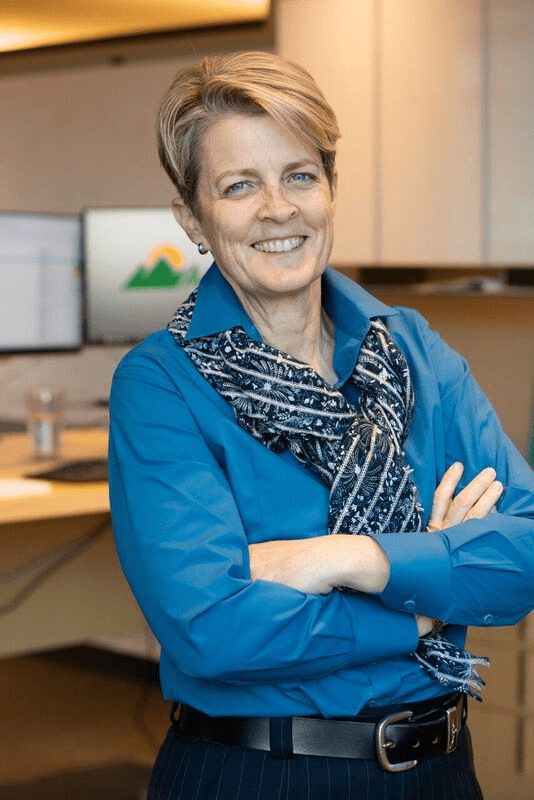 Diana Hoff has served as Senior Vice President of Operations since December 2019. Prior to her current role, she served as Vice President of Operations. Before joining Antero, Ms. Hoff was the founder and Chief Executive Officer for The Unconventional Group from 2015-17, focusing on consulting to international companies implementing unconventional developments outside of North America. From 2010 to 2015, Ms. Hoff was Vice President Technical, Engineering and Innovation and General Manager Drilling and Completions for Santos in Australia for their domestic and international assets. Ms. Hoff was General Manager of the Pinedale Division and Regional Drilling Manager for Questar/QEP from 2003 to 2010. Ms. Hoff began her career with Chevron USA in 1987, holding various US engineering and operational roles both offshore and onshore before moving to Basin Exploration in 1995, Amoco Production Company from 1995 to 1999, and Barrett Resources / Williams Production Company from 1999 to 2003 for progressive technical roles. Ms. Hoff holds a B.S. in Petroleum Engineering (magna cum laude) from Marietta College.
Jerry James has served as President of Artex Oil Company since 1995. Jerry held positions with Conoco Oil Company and Tenneco Oil Company in Texas, Louisiana and Wyoming and as the founder of James Engineering and a member of E.E. Templeton & Associates. He held the position of President of the Ohio Oil and Gas Association 2011-'12. Jerry is a Registered Professional Engineer in Ohio, Kentucky, Pennsylvania and West Virginia and is a member of the Society of Petroleum Evaluation Engineers. He received a B.S. Petroleum Engineering from Marietta College in 1980.
James C. Justice, II was born April 27, 1951, to James Conley Justice and Edna Ruth Justice. He attended Raleigh County public schools and graduated from Woodrow Wilson High School in 1969, attended Greenbrier Military Academy as a post graduate. Governor Justice went to Marshall University in Huntington, West Virginia, and was captain of the golf team for two years before earning his undergraduate degree and a Masters in Business Administration.
The Governor joined his family's business in 1976. Because of his strong interest in nature and the outdoors, he started Justice Family Farms in 1977 in beautiful Monroe County, West Virginia. Under his direction, Justice Farming Operations has grown to be a major agricultural enterprise. His companies farm more than 50,000 acres of corn, wheat and soybeans in West Virginia, Virginia, North Carolina and South Carolina.  Gov. Justice is the largest farmer east of the Mississippi River.
Upon the death of his father in 1993, and over the next 15 years, Jim launched a massive expansion of multiple businesses which included significant coal reserve expansion, Christmas tree farms, cotton gins, turfgrass operations, golf courses, timber enhancement and land projects just to mention a few. Before being elected governor, Jim was the president and CEO of 102 different companies.
Governor Justice spent his career creating thousands of jobs and understands how to put people to work.
In 2009, Justice rescued The Greenbrier resort in White Sulphur Springs, West Virginia, from bankruptcy. He brought major events like the PGA Tour, training camps for the NFL and NBA, and countless high-profile acts and conferences to The Greenbrier. As governor, he wants to do everything possible to put West Virginia in a positive light.
Jim has carried on his family's tradition of being major supporters of youth programs in Southern West Virginia. Since 1992 he has been President of Beckley Little League. He has coached basketball teams of all ages for the past 36 years and is currently the head girls and boys basketball coach at Greenbrier East High School in Lewisburg, WV. On November 29, 2016, Jim was honored when he coached his 1,000th career win in basketball.
In May 2015, Jim announced his campaign to seek the office of governor of West Virginia. After 19 months on the campaign trail sharing his vision for transforming West Virginia, Jim was elected the 36th governor of West Virginia. He won with a broad coalition of support from Democrats, Republicans and Independents.
Jim and his wife Cathy have been best friends since high school. They recently celebrated their 40th wedding ​anniversary.  The Governor and the First Lady have two adult children, James (Jay) C. Justice, III, and Dr. Jill Justice.
Charlotte R. Lane was appointed to the Public Service Commission and as Chairman on July 1, 2019. She previously served on the Commission from 1985-1989 and 1997-2003, serving as Chairman from 1997-2001. She has a long career of public service in addition to her prior work on the Commission, having been elected to three terms in the West Virginia House of Delegates (1979-1980, 1991-1992 and 2017-2018). She served on the U.S. International Trade Commission from 2003-2011, having been appointed by President George W. Bush. She has practiced law in State and Federal Courts in West Virginia for many years and has been admitted to practice in the Third and Fourth Circuit Court of Appeals and the Supreme Court of the United States.
Chairman Lane has served as President of the West Virginia Bar Association, the Mid-Atlantic Conference of Regulatory Utility Commissioners (MACRUC) and the Charleston Rotary Club. She has also served on the Boards of Directors of the Rotary Foundation of Washington, D.C.; the National Association of Regulatory Utility Commissioners (NARUC); the Charleston Chamber of Commerce; on the Board of Governors of the West Virginia State Bar and as a member of the West Virginia University College of Law Visiting Committee.
Chairman Lane graduated from Marshall University with a Bachelor of Arts in Journalism and Political Science and received her Doctorate of Jurisprudence from the West Virginia University College of Law. She has been awarded the Justitia Officium Award from the WVU College of Law, the Distinguished Alumnus Award from Marshall University and is a Fellow of the American Bar Foundation and the West Virginia Bar Foundation.
She currently resides in Charleston. She has a daughter, son-in-law and two grandchildren living in South Carolina.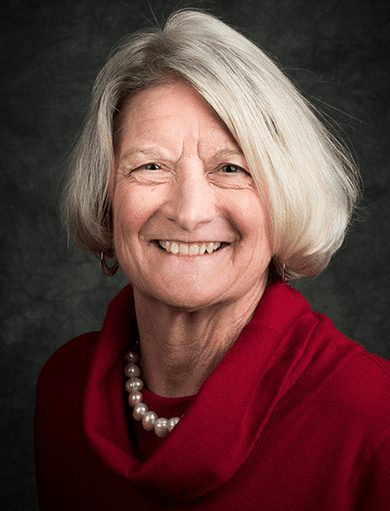 U.S. Senator Joe Manchin (D-W.Va.) was sworn into the United States Senate on November 15, 2010 to fill the seat left vacant by the late Senator Robert C. Byrd. For Senator Manchin, serving as West Virginia's Senator is truly an honor and a privilege.
Born and raised in the small coal mining town of Farmington, W.Va., Sen. Manchin grew up learning the values that all West Virginians share — family, common sense, fairness and hard work. As a small businessman, he learned firsthand from his grandfather, Papa Joe, who was an Italian immigrant and the town grocer, the importance of serving the public. As a young man, his beloved grandmother, Mama Kay, inspired Senator Manchin's belief in public service through her unflagging compassion and desire to help those less fortunate.
From his days as a state legislator to his six years as Governor to his current role, Senator Manchin has always been committed to his philosophy of "retail government" — in other words, connecting with all of his constituents and making service to them his top priority.
As a Senator, Joe Manchin is committed to bringing this same spirit of bipartisanship to Washington. As he has done throughout his entire life, he remains committed to working with Republicans and Democrats to find commonsense solutions to the problems our country faces and is working hard to usher in a new bipartisan spirit in the Senate and Congress.
Legislatively, job creation is Senator Manchin's top priority and he believes that government should act as a partner, not an adversary, in helping to create the environment that produces good American jobs. Senator Manchin also firmly believes that our nation can and must do what he did in West Virginia – put our fiscal house in order. He believes we must find commonsense ways to cut spending while keeping our promises to our seniors and veterans by protecting Social Security and Medicare.
Senator Manchin is strongly committed to developing a balanced national energy plan that utilizes all of our resources and recognizes that fossil fuels will be a vital part of our energy mix for decades to come. He believes that a balanced, commonsense approach that considers the needs of our environment and the demands of our economy, can and must be developed if we are to achieve energy independence within this generation.
Senator Manchin currently serves as the Chairman of the Senate Energy and Natural Resources Committee, and also serves on the Senate Committee on Appropriations, the Senate Committee on Armed Services, and the Senate Committee on Veterans' Affairs – four critical committees that tackle the important work of addressing our nation's energy needs, overseeing discretionary spending, standing up for our Veterans, and defending our nation.
Senator Manchin is an avid pilot, outdoorsman, hunter, angler and motorcyclist. He has been married for more than four decades to the former Gayle Conelly of Beckley. They have three children: Heather, Joseph IV and Brooke, and are the proud grandparents of 10.
Kyle Mork is President and CEO of Greylock Energy.  He began his career with Halliburton Energy Services before moving to Energy Corporation of America where he served in a variety of operations and management roles, ultimately culminating in the role of CEO.   In fall 2017 he, and the management team, launched Greylock Energy, an oil and natural gas, exploration, production, and midstream company formed in partnership with ArcLight Capital Partners.
Mork holds a Bachelor of Science degree in Chemical Engineering from Cornell University, an MBA from the Kellogg School of Management at Northwestern University, and has taken masters courses at the University of Southern California in Petroleum Engineering.  He is Past-Chairman of the Board of Directors for the Clay Center for the Arts and Sciences and also serves on the Cornell Engineering College Council. He is active in the Young Presidents' Organization and Past-Chair of the Mountain State Chapter.  He and his wife Kirsten live in Charleston, West Virginia with their three children. 
Randy Stilley, CEO of e-Frac Well Services, is a proven leader with over 40 years of global business and technology experience.  He was President and Chief Executive Officer of Paragon Offshore plc (NYSE: PGN) from its inception; President and Chief Executive Officer of Seahawk Drilling, Inc. (NASDQ:  HAWK); President and Chief Executive Officer of Hercules Offshore, Inc. from its inception until July 2008 (NASDAQ:  HERO); President and Chief Executive Officer of Seitel, Inc.; and President of the Oilfield Services Group at Weatherford International, Inc. from 1998-2000. Prior to joining Weatherford, Stilley was SVP responsible for global well stimulation and well completions at Halliburton, and also served as regional SVP for Asia Pacific/China.  He served as a director and non-executive Chairman of ThruBit Logging Solutions from October 2007 until December 2011 when the company was sold to Schlumberger (NYSE:  SLB).  He is currently a director of Siege Technologies, a leading cyber security firm, and is Chairman of the Boys & Girls Country Endowment.  He is active in the community, and is on the board of Theatre Under the Stars. Stilley received a B.S. in Aerospace Engineering from the University of Texas at Austin.
Harold Ward was named Cabinet Secretary of the West Virginia Department of Environmental Protection (WVDEP) by Governor Justice in January 2021.
Ward previously served as the WVDEP's Deputy Secretary of Operations and Director of the Division of Mining and Reclamation (DMR), where he oversaw all operational components of the WVDEP, as well as the agency's mining regulatory program.
After earning his bachelor's degree in biology from West Virginia University, Ward started his career in state government in 1989 as an Inspector-in-Training with what is now known as the West Virginia Division of Natural Resources (WVDNR). After a brief, six-month tenure with the WVDNR, he transferred to the state Division of Energy as a Surface Mining Reclamation Inspector-in-Training.
After the Division of Energy was incorporated into the WVDEP in 1991, Ward continued his career in DMR and was assigned to the agency's Logan office. There, he advanced from Inspector to Inspector Specialist to Inspector Supervisor, before serving as the Deputy Director of DMR in 2011. Ward was promoted to Director of DMR in 2013. In 2017, he began overseeing the Division of Land Restoration, expanding in 2018 to include all WVDEP operations.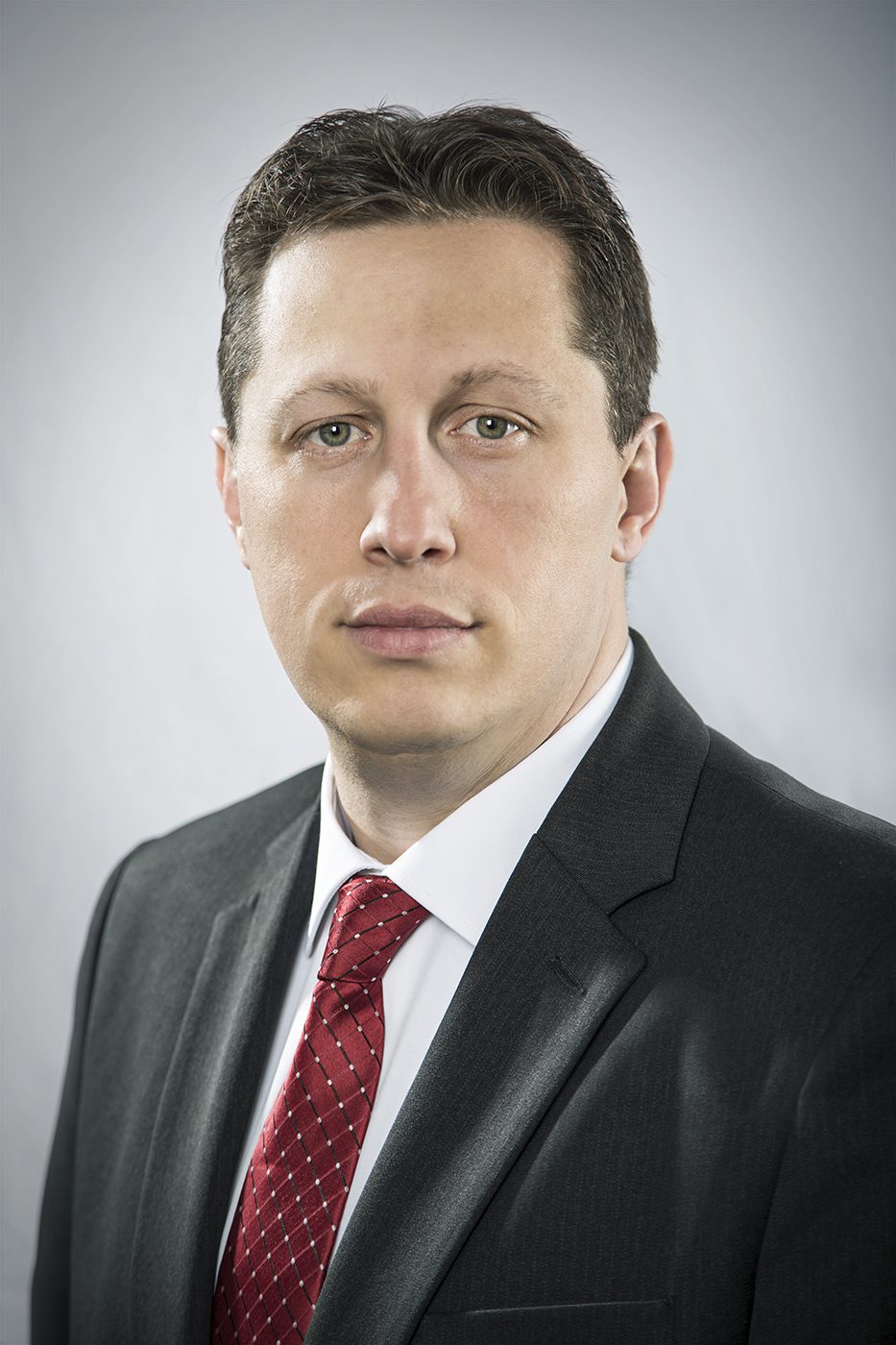 Curtis Wilkerson founded Orion Strategies in 2006 with a vision of creating a full-service firm which would enable consistent quality and dependable results.  Wilkerson has guided the company through layered expansions with experienced teams in multiple states.  Understanding that clients look beyond borders for both policy and economic development, he developed a fully integrated structure within the firm to maximize talent.
Wilkerson has advised numerous organizations and companies as well as state, regional and national trade associations. These efforts include policy influence, permitting, tax abatement, environmental and crisis communication.  He is often quoted and utilized as a background source for national and regional media outlets.
Prior to founding Orion Strategies, Wilkerson served as political director for a public relations firm and had consulted for campaigns in Georgia, Virginia and West Virginia. He has received numerous awards including being named a Young Gun.
Wilkerson has a Bachelor of Arts in Political Science and History.