Our 2022 Summer Meeting Speakers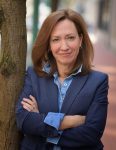 Maribeth Anderson is the Director of Government Relations for Antero Resources. She came to Antero at the end of 2017, after serving in similar roles for  Southwestern Energy and Chesapeake Energy since 2007. Prior to entering the energy sector, Maribeth was the news director for WSAZ Television. Maribeth has served in industry leadership roles across four states, as the former board President for the WV Oil and Natural Gas Association, the current Vice President of the Gas and Oil Association of WV (GO-WV), and a board member of the Ohio Oil and Gas Association and the Ohio Oil and Gas Energy Education Program. In former roles, she was elected to the boards of the Oil and Gas Associations in Kentucky and Virginia. She is currently on the executive committee of the WV Chamber of Commerce. A graduate of Marshall University, Maribeth lives in Huntington with her husband and has two children in college.
Anne Bradbury was named as CEO of AXPC in December 2019, to lead all aspects of AXPC's federal public policy efforts, advocating for regulations and policies that will enable U.S. independent producers to continue leading the world in energy development that meets the highest environmental and safety standards.  She served as one of the top legislative strategists and technicians in Congress as Floor Director to two successive Speakers of the House of Representatives and Deputy Floor Director in the Offices of both the Majority and Minority Leader. During her decade-long career on Capitol Hill, Bradbury was instrumental in the implementation and adoption of major rules packages and legislative initiatives ranging from reforms to national security and intelligence policy to health care, energy, transportation, trade, and education policy passed by the House of Representatives. Ms. Bradbury most recently served as a partner at the Duberstein Group.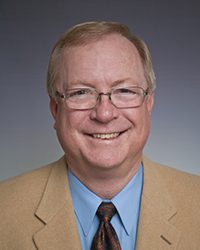 Charlie Burd has been the executive director of the Gas and Oil Association of WV, Inc., (GO-WV) since it was formed on January 1, 2021 through the merger of the West Virginia Oil and Natural Gas Association (WVONGA) into the Independent Oil and Gas Association of West Virginia (IOGAWV).  Charlie had been the executive director of IOGAWV since July 2002.   Charlie's depth of knowledge of the oil and natural gas industry complements his duties in managing the day-to-day operations of the over 500-member trade association of oil and natural gas operators and those businesses that serve them. Charlie also oversees GO-WV's legislative efforts. Prior to joining IOGAWV, now GO-WV, Charlie enjoyed a 29-year career at Hope Gas, Inc., where he held a variety of operations, sales and management positions.  He holds an associate degree in accounting from Mountain State College ('76), a Regents BA from Glenville State College ('82) and is a 1995 graduate of the University Of Oklahoma's "Economic Development Institute" –where he earned the national distinction as a "Certified Economic Developer". Charlie is also a 2001 graduate and member of the "Leadership West Virginia" program for select business professionals in West Virginia.  Charlie serves on the Industry Advisory Committees for WVU's College of Petroleum and Natural Gas Engineering, WVU's Program for Energy and Land Management, and WVU's West Virginia Manufacturing Extension Partnership.  He is active with the Independent Petroleum Association of America, the West Virginia Chamber of Commerce, and the West Virginia Manufacturers Association.   Charlie is the official West Virginia state representative to the Interstate Oil and Gas Compact Commission (IOGCC) of behalf of Governor Jim Justice, and is the Immediate Past 1st Vice Chairman, and chairman of the Commission's Steering Committee. Charlie was honored as the "2017 West Virginia Oil and Gas Man of the Year" by the West Virginia Oil & Gas Festival Board of Directors. Charlie and Leone, his wife of 28 years, reside in Vienna, WV, with their son Nathan, a senior in the academic honors program in the Benjamin Statler College of Engineering and Mineral Resources – Lane Department of Computer Science and Electrical Engineering at West Virginia University where he majors in computer science with a minor in cyber security.  His older son Charlie is the Vice President and Chief Operating Officer of the American Masala Enterprises and resides in New Delhi, India.
Shelley Moore Capito was elected by the people of West Virginia to the United States Senate in 2014, and re-elected in 2020. She is the first female U.S. senator in West Virginia's history and was elected with the largest margin of victory for a Republican in state history—winning more than 70 percent of the vote and all 55 counties, surpassing the previous mark she set in 2014 when she won more than 62 percent of the vote and all 55 counties.  After serving West Virginia's Second Congressional District in the U.S. House of Representatives for 14 years, and as a member of the West Virginia House of Delegates for four years prior, Senator Capito decided to run for Senate to be an even stronger voice for the Mountain State. She also saw an opportunity to restore order to a Senate stuck in gridlock for far too long. She believes that today's challenges demand bipartisan solutions and cooperation across the aisle to advance legislation that benefits West Virginia and the country as a whole. Senator Capito is committed to being accessible and responsive to her fellow West Virginians and regularly travels, with proper health and safety precautions in place, to hear from and meet with West Virginians.  Senator Capito serves on the Appropriations Committee; the Commerce, Science, and Transportation Committee; the Environment and Public Works (EPW) Committee; and the Rules and Administration Committee. This committee portfolio puts her in a strong position to create new opportunities in the Mountain State and fight for West Virginia priorities, jobs, and families.  As a member of the Committee on Appropriations, Senator Capito works to ensure West Virginia's priorities are represented when our nation's funding  decisions are made. On the Commerce Committee, she oversees ways to address many issues that are critical to West Virginia, most notably broadband expansion, which she has been a leading voice on since she came to Congress.  On the EPW Committee, the senator serves as Ranking Member. As the top Republican on the committee, she has advocated for policies that protect vital West Virginia energy and manufacturing jobs and encourage investment in West Virginia's infrastructure. As a leader on the EPW Committee, Ranking Member Capito is committed to promoting a commonsense regulatory strategy and protecting affordable, reliable energy production; building our nation's infrastructure, and encourage economic development. She has been a member of the EPW Committee since she became a Senator in 2015.  A lifelong West Virginian herself, Senator Capito was born in Glen Dale in the Northern Panhandle. She holds a B.S. in Zoology from Duke University and a M.Ed. from the University of Virginia. She and her husband Charles L. Capito Jr. reside in Charleston. They have three adult children and seven grandchildren.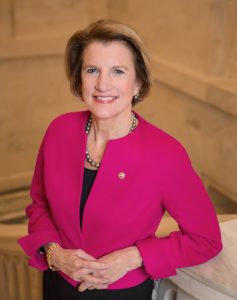 Alicia Cunningham is a senior safety and loss control consultant for the West Virginia Large Team and is responsible for working with policyholders and agents to develop safety and training programs. Cunningham holds a Bachelor of Science in biology and a Master of Science in occupational safety and health from Marshall University. She has extensive experience in the oil and gas industry and related support industries. She is trained in International Association of Contractors HSE Rig Pass Orientation, as well as Appalachian Basin Oil and Gas Training Center Floor Hand Technical aspects. Cunningham is a member of, and actively participates in, several oil and gas trade groups including Appalachian STEPS, STEPS of Pennsylvania, the West Virginia Oil and Natural Gas Association and the Pennsylvania Oil and Gas Association. She also worked closely with West Virginia University to develop the Oil and Gas Safety and Health Hazard Awareness Training and is a qualified instructor. Cunningham holds the professional designations of authorized outreach OSHA trainer in construction and general industry, certified National Safety Council defensive driving instructor (DDC-4) and defensive driving professional truck driver instructor (DDC-PTD).
Holly Hannold is the Public and Government Affairs Manager for XTO Energy, a subsidiary of ExxonMobil. She manages public affairs for XTO Energy's  unconventional business in the tristate region and manages government relations for ExxonMobil across Appalachia in Ohio, Pennsylvania, West Virginia,  Kentucky, Maryland, Delaware and Virginia. Holly currently serves as GO-WV's PR & Communications committee co-chair. Prior to the merger, she was involved with WVONGA as an executive board member, chairing the PR Committee and on the Energize Board. Prior to joining ExxonMobil, Holly worked at Chevron for nearly 7 years where she held various roles in Northeast State Government Affairs, Corporate Marketing and Advertising, and International and Federal Affairs.  Holly started her career working on Capitol Hill and in media affairs at the White House. Holly holds a Bachelor's Degree in International Relations from Liberty University and a Master's Degree in Integrated Marketing and Communications from West Virginia University.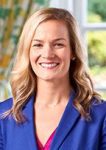 Dr. Jennifer (Jen) Hornemann has served as Vice President of Production since January 2022. Prior to her current role, she served as Director of Production Operations. Before joining Antero, Dr. Hornemann managed the Facilities Engineering & Water teams for QEP Resources, overseeing implementation of full modular production process designs for new Permian developments along with Williston and Haynesville facility installations. Prior to QEP, Dr. Hornemann worked across multiple ExxonMobil companies from 2009 to 2017, focusing on asset integrity for West Africa offshore equipment and pipelines as a Senior Research Engineer. During her time at XTO as Senior Facilities Engineer, she led integrity programs for offshore Cook Inlet assets and onshore Williston and Permian production facilities. Dr. Hornemann began her career with General Electric as a turbine Product Design Engineer. She holds a Professional Engineering License along with a B.S. in Physics from Stephen F. Austin State University, a M.S. in Chemical Engineering from the University of Arkansas and a PhD in Chemical Engineering from Montana State University.
Ava Iuliucci helps a wide-range of clients in the energy sector develop and deploy internal and external communications, stakeholder engagement initiatives and public affairs strategies. ​ She has extensive experience in state politics through her work with the Pennsylvania State Senate. There, she conducted policy research, analysis, and strategic planning around environmental resources, energy, agriculture, and rural affairs issues across the state, as well as handling both media and constituent outreach for Senator Camera Bartolotta.​
A 2014 graduate of Wheeling Central Catholic High School, Ava went on to receive a bachelor's degree in Public Policy from Chatham University in Pittsburgh. In addition to her studies, Ava interned with the Pennsylvania Senate, the U.S. Department of Homeland Security, and was an active volunteer with the Pennsylvania Center for Women and Politics.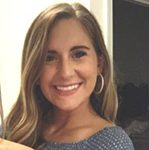 James C. Justice, II was born April 27, 1951, to James Conley Justice and Edna Ruth Justice. He attended Raleigh County public schools and graduated from Woodrow Wilson High School in 1969, attended Greenbrier Military Academy as a post graduate. Governor Justice went to Marshall University in Huntington, West Virginia, and was captain of the golf team for two years before earning his undergraduate degree and a Masters in Business Administration.
The Governor joined his family's business in 1976. Because of his strong interest in nature and the outdoors, he started Justice Family Farms in 1977 in beautiful Monroe County, West Virginia. Under his direction, Justice Farming Operations has grown to be a major agricultural enterprise. His companies farm more than 50,000 acres of corn, wheat and soybeans in West Virginia, Virginia, North Carolina and South Carolina.  Gov. Justice is the largest farmer east of the Mississippi River.
Upon the death of his father in 1993, and over the next 15 years, Jim launched a massive expansion of multiple businesses which included significant coal reserve expansion, Christmas tree farms, cotton gins, turfgrass operations, golf courses, timber enhancement and land projects just to mention a few. Before being elected governor, Jim was the president and CEO of 102 different companies.
Governor Justice spent his career creating thousands of jobs and understands how to put people to work.
In 2009, Justice rescued The Greenbrier resort in White Sulphur Springs, West Virginia, from bankruptcy. He brought major events like the PGA Tour, training camps for the NFL and NBA, and countless high-profile acts and conferences to The Greenbrier. As governor, he wants to do everything possible to put West Virginia in a positive light.
Jim has carried on his family's tradition of being major supporters of youth programs in Southern West Virginia. Since 1992 he has been President of Beckley Little League. He has coached basketball teams of all ages for the past 36 years and is currently the head girls and boys basketball coach at Greenbrier East High School in Lewisburg, WV. On November 29, 2016, Jim was honored when he coached his 1,000th career win in basketball.
In May 2015, Jim announced his campaign to seek the office of governor of West Virginia. After 19 months on the campaign trail sharing his vision for transforming West Virginia, Jim was elected the 36th governor of West Virginia. He won with a broad coalition of support from Democrats, Republicans and Independents.
Jim and his wife Cathy have been best friends since high school. They recently celebrated their 40th wedding ​anniversary.  The Governor and the First Lady have two adult children, James (Jay) C. Justice, III, and Dr. Jill Justice.
U.S. Senator Joe Manchin (D-W.Va.) was sworn into the United States Senate on November 15, 2010 to fill the seat left vacant by the late Senator Robert C. Byrd. For Senator Manchin, serving as West Virginia's Senator is truly an honor and a privilege.
Born and raised in the small coal mining town of Farmington, W.Va., Sen. Manchin grew up learning the values that all West Virginians share — family, common sense, fairness and hard work. As a small businessman, he learned firsthand from his grandfather, Papa Joe, who was an Italian immigrant and the town grocer, the importance of serving the public. As a young man, his beloved grandmother, Mama Kay, inspired Senator Manchin's belief in public service through her unflagging compassion and desire to help those less fortunate.
From his days as a state legislator to his six years as Governor to his current role, Senator Manchin has always been committed to his philosophy of "retail government" — in other words, connecting with all of his constituents and making service to them his top priority.
As a Senator, Joe Manchin is committed to bringing this same spirit of bipartisanship to Washington. As he has done throughout his entire life, he remains committed to working with Republicans and Democrats to find commonsense solutions to the problems our country faces and is working hard to usher in a new bipartisan spirit in the Senate and Congress.
Legislatively, job creation is Senator Manchin's top priority and he believes that government should act as a partner, not an adversary, in helping to create the environment that produces good American jobs. Senator Manchin also firmly believes that our nation can and must do what he did in West Virginia - put our fiscal house in order. He believes we must find commonsense ways to cut spending while keeping our promises to our seniors and veterans by protecting Social Security and Medicare.
Senator Manchin is strongly committed to developing a balanced national energy plan that utilizes all of our resources and recognizes that fossil fuels will be a vital part of our energy mix for decades to come. He believes that a balanced, commonsense approach that considers the needs of our environment and the demands of our economy, can and must be developed if we are to achieve energy independence within this generation.
Senator Manchin currently serves as the Chairman of the Senate Energy and Natural Resources Committee, and also serves on the Senate Committee on Appropriations, the Senate Committee on Armed Services, and the Senate Committee on Veterans' Affairs - four critical committees that tackle the important work of addressing our nation's energy needs, overseeing discretionary spending, standing up for our Veterans, and defending our nation.
Senator Manchin is an avid pilot, outdoorsman, hunter, angler and motorcyclist. He has been married for more than four decades to the former Gayle Conelly of Beckley. They have three children: Heather, Joseph IV and Brooke, and are the proud grandparents of 10.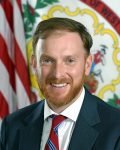 John B. "JB" McCuskey, West Virginia's 21st State Auditor, was a two-term member of the House of Delegates, District 35 in Charleston from 2012-2016. He is a graduate of The George Washington University, Washington, D.C., with a degree in Political Communication. He is also a graduate of the West Virginia University College of Law, and was previously an attorney for six years with Steptoe & Johnson in Charleston.  While serving in the West Virginia House of Delegates, Auditor McCuskey was a member of the Energy, Industry and Labor, Judiciary, Banking and Insurance (chair), and Enrolled Bills (chair) Committees. He also served on Interim Committees including Energy, Judiciary, Technology, and the Regional Jail and Correctional Facility Authority (chair).  Born in Clarksburg, and a longtime resident of Charleston, Auditor McCuskey is a graduate of George Washington High School, Class of 2000. Before attending law school, he worked as a civilian for the Department of Defense at the Pentagon, Washington, D.C., in the offices of the Army and Department of Defense General Counsels.  Auditor McCuskey is the son of John F. McCuskey of Charleston, 70th Justice of the Supreme Court of Appeals of West Virginia and former member of the State Legislature, and the late Anne McCuskey. He resides in Charleston with his wife, Wendy, and daughters, Charlotte Anne and Martha Elizabeth, where they own a small business.
Congresswoman Carol Miller represents West Virginia's Third Congressional District and serves on the Transportation and Infrastructure Committee, the Oversight and Reform Committee, and the House Select Committee on Climate Crisis. Miller's focus in Congress is creating jobs, diversifying the economy, innovating and improving infrastructure, protecting America's borders and supporting West Virginia's energy industries like coal, oil and gas.
Prior to her election to Congress in 2018, Miller served in the West Virginia House of Delegates from 2006 to 2017 where she rose to become the first female Majority Whip. In addition to her public service, Carol is active in her community and is a former member of the Women's Heart Advisory Board, St. Mary's Regional Heart Institute, Marshall University Society of Yeager Scholars, West Virginia Commission for the Arts, and Lily's Place, as well as many other organizations.  A mother of two and grandmother of five, she is married and lives in Huntington, where she owns and operates Swann Ridge Bison Farm and manages real estate. Miller was born in Columbus, Ohio and is the daughter of Congressman Samuel L. Devine and Betty Devine.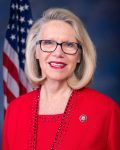 Congressman Alex X. Mooney and his wife, Dr. Grace Mooney, live in Charles Town in Jefferson County with their three children. Their third child, Gabrielle, was born in Charleston, West Virginia in October 2014. The son of a Cuban refugee and Vietnam veteran, Alex grew up with a deep sense of appreciation for the American ideals of individual freedom and personal responsibility.  Alex's mother, Lala (Suarez) Mooney, was born and raised in Fidel Castro's Cuba, where she was thrown into jail for seven weeks for opposing Castro's communist regime. When she was 20, Lala escaped Cuba and fled to America to restart her life.  Alex's father, Vincent, was sent to Vietnam when Lala was expecting their first child. He served as an Engineering Captain and was awarded the Bronze Star.  Listening to his parents' inspiring stories, Alex knew from a young age that he wanted to spend his life fighting for the American ideals set forth by our Founding Fathers.  Alex played football and rugby at Dartmouth College, where he graduated in 1993 with a major in Philosophy.  Alex was first elected to Congress in 2014 and re-elected in 2016 and 2018. He is a principled conservative fighting for lower taxes and less government regulations on businesses to create more jobs in America.  Alex believes in the American values of hard work, faith, and freedom that have made our country great. With a proven record of fighting for conservative values, Alex is working to defend traditional values, protect the Second Amendment and promote respect for all human life.  Congressman Mooney serves on the House Financial Services Committee which oversees some of the most important economic issues facing West Virginia, such as our banking, insurance, housing and investment policies.
Joel D. Pastorek serves as the Executive Vice President of Ergon, Inc. and has responsibility for the Midstream & Logistics business segment which provides internal and third-party marine transportation, fleeting and mid-river fueling, trucking transportation, terminaling and pipeline transportation, and crude oil purchasing and trading.  He also serves as a member of the Executive Management Team of Ergon, Inc.  Mr. Pastorek joined Ergon in 2005. Prior to taking the role of Executive Vice President, Mr. Pastorek held various positions within Ergon including Senior Project Manager, Manager of Corporate Maintenance, General Manager – Ergon Terminaling, Inc., Vice President – Ergon Terminaling, Inc., and President – Ergon Terminaling, Inc.  Mr. Pastorek received his Bachelor of Science in Mechanical Engineering from Mississippi State University, and he is a licensed Professional Engineer (PE) in the State of Mississippi.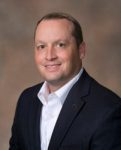 A 1977 graduate of the West Virginia University College of Law, Philip A Reale has served as general counsel for Waco Oil and Gas Company, served on the Board of Directors of Alliance Petroleum Corporation and currently serves as lobbyist for the Independent Oil and Gas Association of West Virginia (IOGAWV). He is a past president of IOGAWV and served as IOGAWV's representative to Governor Tomblin's Natural Gas Vehicle Task Force. In 1988, he chaired the transition team for incoming West Virginia Governor Gaston Caperton and ultimately served the new governor as his Chief of Staff. He has represented the state to the Interstate Oil and Gas Compact Commission and served as its Vice Chairman, co-chaired the Higher Education Advocacy Team, served two terms as Chairman of the State College System of WV Board of Directors, served on the WV Judicial Investigation Commission, was as a member of the WV Educational Broadcasting Authority, served on the WV Prepaid College Tuition Trust Fund Board of Directors. He is the recipient of two Distinguished West Virginian Awards of Public Service. Reale has served as Chairman of Special Olympics of WV, is the Chairman of the WV Golf Hall of Fame and President of the WV Golf Association Executive Committee. He serves on the Leadership Council of the WVU Cancer Institute. A 1977 graduate of the West Virginia University College of Law, Philip A Reale has served as general counsel for Waco Oil and Gas Company, served on the Board of Directors of Alliance Petroleum Corporation and currently serves as lobbyist for the Independent Oil and Gas Association of West Virginia (IOGAWV). He is a past president of IOGAWV and served as IOGAWV's representative to Governor Tomblin's Natural Gas Vehicle Task Force. In 1988, he chaired the transition team for incoming West Virginia Governor Gaston Caperton and ultimately served the new governor as his Chief of Staff. He has represented the state to the Interstate Oil and Gas Compact Commission and served as its Vice Chairman, co-chaired the Higher Education Advocacy Team, served two terms as Chairman of the State College System of WV Board of Directors, served on the WV Judicial Investigation Commission, was as a member of the WV Educational Broadcasting Authority, served on the WV Prepaid College Tuition Trust Fund Board of Directors. He is the recipient of two Distinguished West Virginian Awards of Public Service. Reale has served as Chairman of Special Olympics of WV, is the Chairman of the WV Golf Hall of Fame and President of the WV Golf Association Executive Committee. He serves on the Leadership Council of the WVU Cancer Institute.
Toby Rice was named President and Chief Executive Officer and joined EQT's Board of Directors in July 2019. Rice has served as a Partner at Rice Investment Group, a multi-strategy fund investing in all verticals of the oil and gas sector, since May 2018. Prior to that, he served as President, Chief Operating Officer and a member of the Board of Directors of Rice Energy from October 2013 until its acquisition by EQT in November 2017. Rice had served in a number of positions with Rice Energy, its affiliates and predecessor entities since February 2007, including President and Chief Executive Officer of a predecessor entity from February 2008 through September 2013.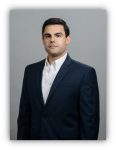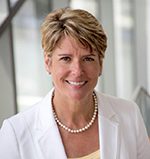 Jennifer Stewart is a senior energy executive with over 30 years of legal, financial and environmental strategy experience. She is the Principal Advisor for Equitable Origin EO100™ Standard for Responsible Energy Development. She also serves as Chief Sustainability Officer for Penn LNG, a Pennsylvania-based liquefied natural gas export facility that is currently under development. She serves as an independent Board Member of Paragon Integrated Services where she chairs the Sustainability Committee, an Advisory Board member for SeekOps, a provider of precision methane leak detection and quantification (LDAQTM), and on the Advisory Board for Publicis Sapient's Energy and Commodities practice.  Jennifer recently served as Vice President Strategic Growth for Baker Hughes Emissions Management where she led the business and commercial growth for ground and air based methane monitoring and quantification technologies. Early 2020 Jennifer retired from the executive leadership team at Southwestern Energy (NYSE:SWN), where she strategically led all regulatory, legislative, and environmental stewardship activity. She led Southwestern's notable achievement of the lowest methane intensity rate of all U.S. producers, and was instrumental in the execution of contracts to sell differentiated, responsibly produced natural gas at a premium to index.  Stewart is an attorney licensed to practice in the state of Texas. She is an Adjunct Law Professor at the University of Houston Law Center and previously served on the Boards of ONE Future the Natural Gas Supply Association. She has also served in leadership positions with the American Exploration and Production Counsel and the Marcellus Shale Coalition.  She has been recognized as one of Texas' Most Powerful Women in Oil and Gas by the National Diversity Council, a Top Woman in Energy by the Houston Business Journal, and received the Greater Houston Women's Chamber of Commerce Trailblazer Award.
John Sutter is a Pittsburgh-based Managing Director at FTI Consulting where he is a member of the Energy and Natural Resources practice in the Strategic Communications segment.​  He has more than a decade of experience providing strategic communications and public affairs counsel to corporations, top trade associations, and politicians. At FTI, John specializes in the energy and industrial sectors, where he's advised private and public corporate clients, along with leading trade associations, on the messages, media strategy and advocacy plans necessary to securing key business objectives. ​ He has led teams to develop and execute comprehensive earned and paid media communications campaigns, counseled clients on internal communications plans to strengthen employee morale, and advised clients through significant crisis events, to name a few. ​  Prior to joining FTI, John was a research analyst at a Columbus, Ohio-based political consulting firm, where he developed comprehensive research reports for state and federal campaigns across the country. He also worked as a press secretary on U.S. Senate campaigns in Pennsylvania and Missouri and started his career on Capitol Hill working for a U.S. Senator.​  Earning a B.A. in Political Science from James Madison University, he edited the award-winning student newspaper and graduated Magna Cum Laude as a member of the Phi Beta Kappa honor society. He serves on the board of The Mentoring Partnership, a Pittsburgh-based organization that supports youth mentoring programs throughout the region, and lives with his wife, young son and newborn daughter in western Pennsylvania.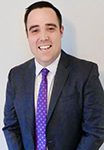 Lisa Teel is the Assistant Vice President of Agency Operations for Encova Insurance.  Lisa has 25 years of experience in the insurance industry in various areas including Marketing, Underwriting, Premium Audit, Safety and Loss Control and Finance.  She is currently responsible for the overall management of the company's relationships with its agency distribution force including recruitment of new agencies, contracting and licensing of new agencies, evaluation of agency performance, agency compensation programs, and agency training.  Lisa has Bachelor of Science degrees in Accounting and Computer Management from West Virginia Institute of Technology and a Masters Degree in Business Administration from West Virginia Graduate College.  Lisa is a licensed CPA and a licensed property and casualty producer.  She also has her Certified Insurance Counselor (CIC) designation.
Aaron Thompson is the State Government and Community Relations Manager for TC Energy in multiple states including the state of West Virginia. Aaron previously served in Kentucky's Office of the Governor and Department for Local Government during the Bevin Administration as a Field Representative and Executive Director following his time as a Director of Special Projects for Congressman Andy Barr in Central Kentucky. A graduate of the University of Kentucky, Aaron joined TC Energy in mid-2020 and resides in northeast Kentucky with his wife Brittany. He serves on the board of the Ohio Oil and Gas Association and the Gas and Oil Association of WV.