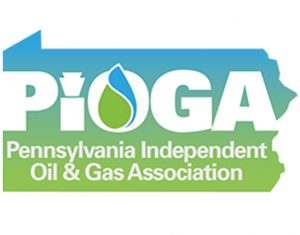 2021 Oil and Natural Gas Accounting and Tax Seminar
Wednesday, November 17, 2021 | 9:00 a.m. – 4:00 p.m. | Virtual Conference
For many years, Arnett Carbis Toothman LLP has presented in-person seminars for the Independent Oil and Gas Association of WV (IOGA; now GO-WV, the Gas and Oil Association of West Virginia, Inc.), the Pennsylvania Independent Oil and Gas Association (PIOGA), and the Southeastern Ohio Oil and Gas Association (SOOGA.)  In 2020, due to Covid-19 restrictions, a change was made from in-person to a one-day virtual format co-sponsored by all three organizations, covering tax and accounting issues affecting West Virginia, Ohio, and Pennsylvania.  This year's seminar will continue with the virtual format.
Time will be allotted for questions during the Webinar and the ACT presenters will be available for questions and consultations by phone or email after the Webinar.
Location: Live Virtual-Interactive
Time: 9:00a – 4:30p
Date: November 17, 2021
Instructors: Marlin Witt, Partner, CPA, CFP, CGMA; Bill Phillips, Partner, CPA;

  

Charlene Tenney, Supervisor, Business Outsourcing;

  

Chad Parker, CPA; Jonathan Jones, CPA; Benjamin Ellis, Director, Information Technology & Scott Stone, Partner, Information Technology
---
The following important and timely topics are on the agenda:
General Tax Updates for 2021 – Federal and State, including issues now being addressed in Congress, and at the individual states' level.
Oil & Gas Industry Tax Updates for 2021
CARES Act
Paycheck Protection Program – Forgiveness, Tax, and Accounting Considerations
Purchase/Sale, Valuation, Succession and Estate Planning
IT Security
The cost is $100 for members of GO-WV, PIOGA and SOOGA. The cost for non-members is $150.  Oil and gas investors, operators, royalty owners, service companies and accounting and legal professionals will benefit from attending this Webinar.
For more information regarding refunds, program cancellation policies or for any other concerns, please contact one of the following:
---
Deadline to register is November 12. 
After you register, you will receive an email on Monday, November 15, 2021 with the schedule and instructions for connecting to the event. If you do not receive information for the tax seminar on November 15th, please check your spam folder or contact Janet Gould at janet.gould@actcpas.com or 304-472-5550.